We are a group of avid and enthusiastic divers who care about the oceans and diving. For over 20 years we have been striving to help divers world-wide to get access to safety and advise on diving medical and dive travel issues. We offer to our members an array of benefits, services and discounts on various diving services as well as access to essential insurance protection that is unique to DiveAssure.
We believe that as Divers we have a responsibility to give back. All charities and NGOs we support strive to protect the planet, save the oceans and its inhibitors, and shift the world onto a sustainable and resilient path. Help us make a difference.
Back in 2014, we got a call from a manager of one of the largest liveaboard operators in the industry who told us a heartbreaking story. A young couple, both avid divers, had just gotten married and invested all their savings towards a diving honeymoon aboard one of their liveaboards. Unfortunately, their flight from Boston was delayed due to bad weather and missed the boat's departure from Miami by half a day. The boat's captain waited for them as long as he could but eventually had to sail. There was no way for the newlywed couple to reach the boat and they lost out on  their entire trip payment… No travel insurance company would cover such a scenario (and to this day, only ours does). We helped as much as we could at the time, but also promised to create a specialty insurance product that would cover a scenario like this and many other scenarios specific to diving that are not generally covered by regular travel insurance. This is how our 'Liveaboard Rider' was born Available only to DiveAssure members.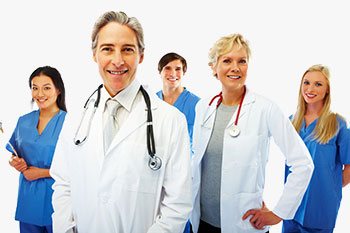 What Makes DiveAssure Your Best Choice?
DiveAssure members are eligible for the most comprehensive Diving Accident and Dive Travel insurance plans.

In any dive-related emergency DiveAssure consults the best dive medicine resources available.

We specialize exclusively in diving. Our expertise makes a difference.

We pay directly to service providers. You don't have to leave a deposit or other guarantees.